The father of the School
All the courses in Medical Genetics between 1988 and 2007 were directed by the late Victor A. McKusick (1922-2008, Professor of Medical Genetics at Johns Hopkins Hospital in Baltimore) who was the founder of Medical Genetics for the whole world and the charismatic "icon" of the School.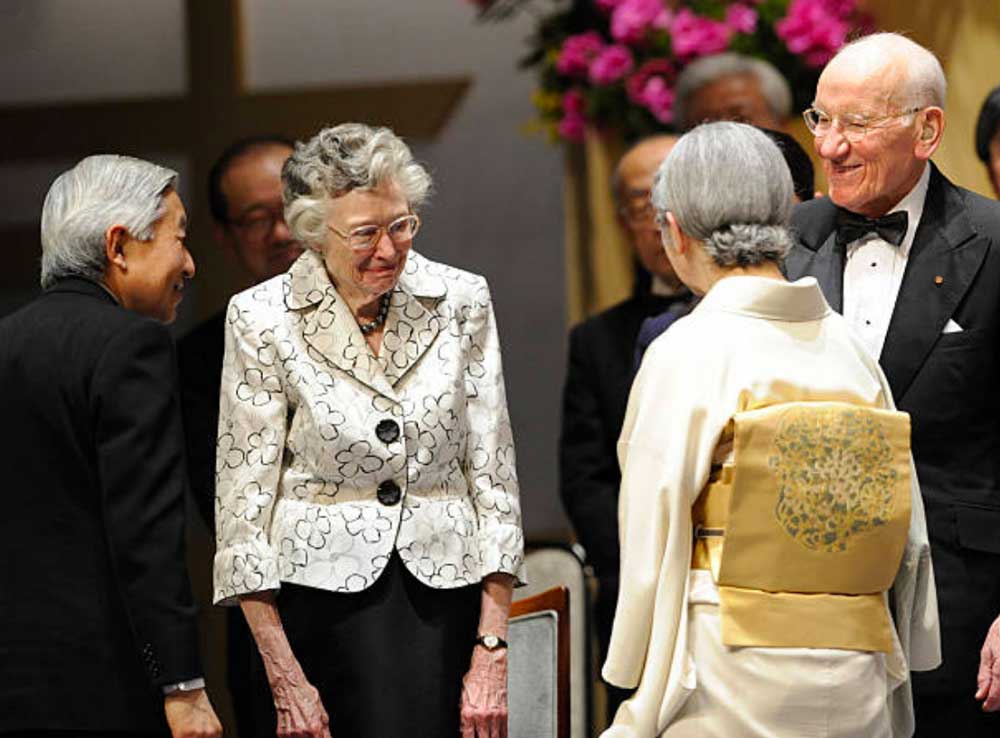 This picture shows Victor (on the right) together with his wife Anne when he received the Japan Prize from the Emperor of Japan in April 2008, a few months before his death. Victor passed away in Baltimore 10 years ago, on July 22, 2008. Anne, a faculty at Johns Hopkins Hospital and a distinguished rheumatologist, was attending all the courses in Medical Genetics together with Victor between 1988 and 2007. She passed away in Baltimore on September 17, 2017. We miss them both.
For further information regarding the role of Victor A. McKusick in Medical Genetics see:

Victor McKusick, 1921–2008: the founder of medical genetics as we know it